Generating the iFrames
Generating embedable charts through iFrames is easy and intuitive. With a friendly point and click Visual User Interface Stockdio allows you to configure the data look and feel and parameters you want to bring into your chart while generating a small iframe that can be pasted anywhere inside your web or mobile apps.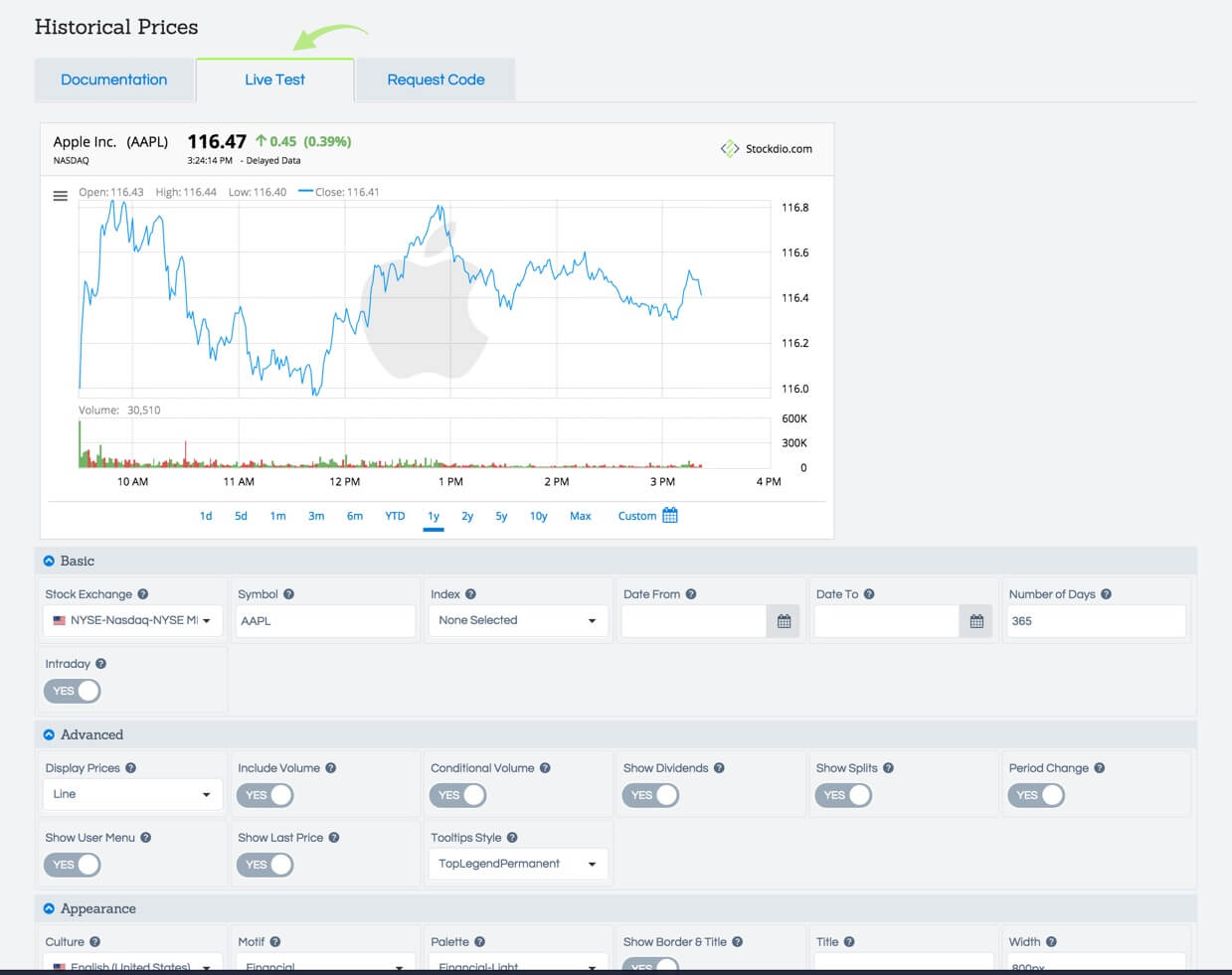 Visualizing data with iFrames
Once you have created your chart from Stockdio Services you can simply copy and paste the generated code inside your application content for either web or mobile apps, websites or blogs.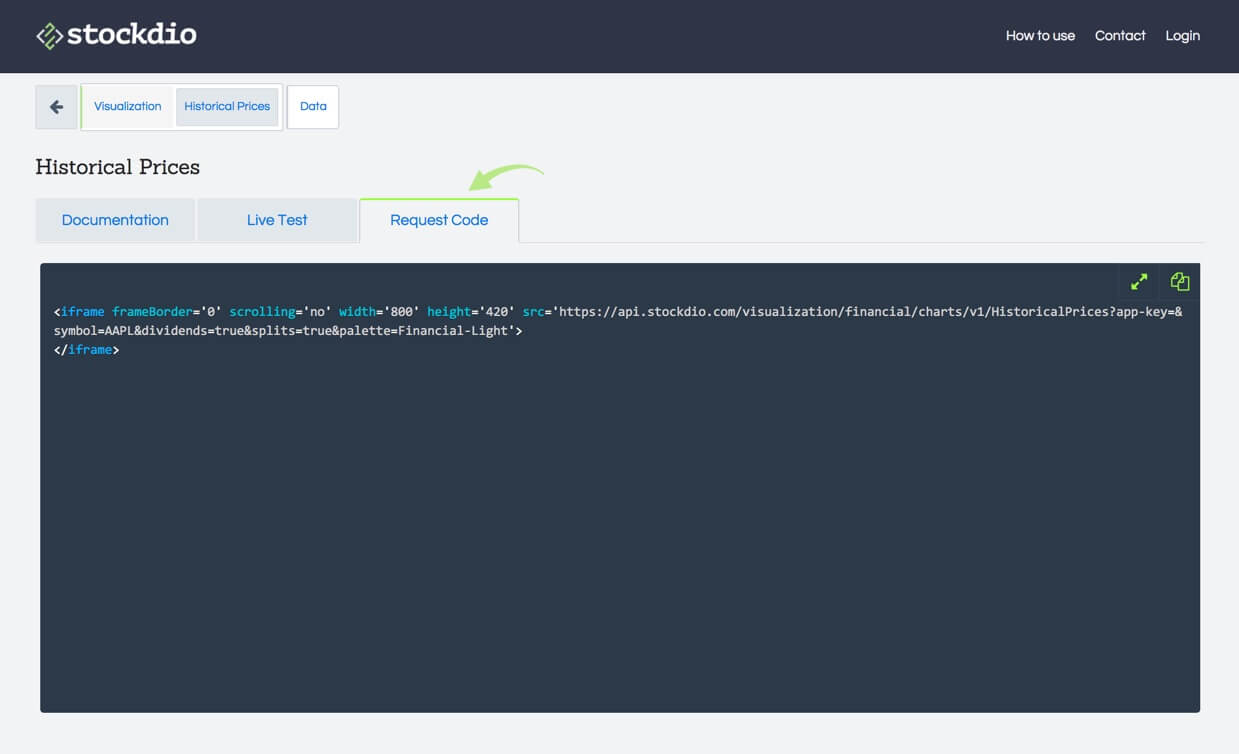 Note: If you want to make your chart take the full width of the parent container, then give the iframe a width of 100% instead of a fixed width.